平井真奈さん 展覧会「Tokyo Women / New Real, New Fiction」
フォトふれ 展覧会のお知らせ。
中国のアモイにて開催される Jimei Arles 2016に、平井真奈さんが出展します。
Tokyo Women / New Real, New Fiction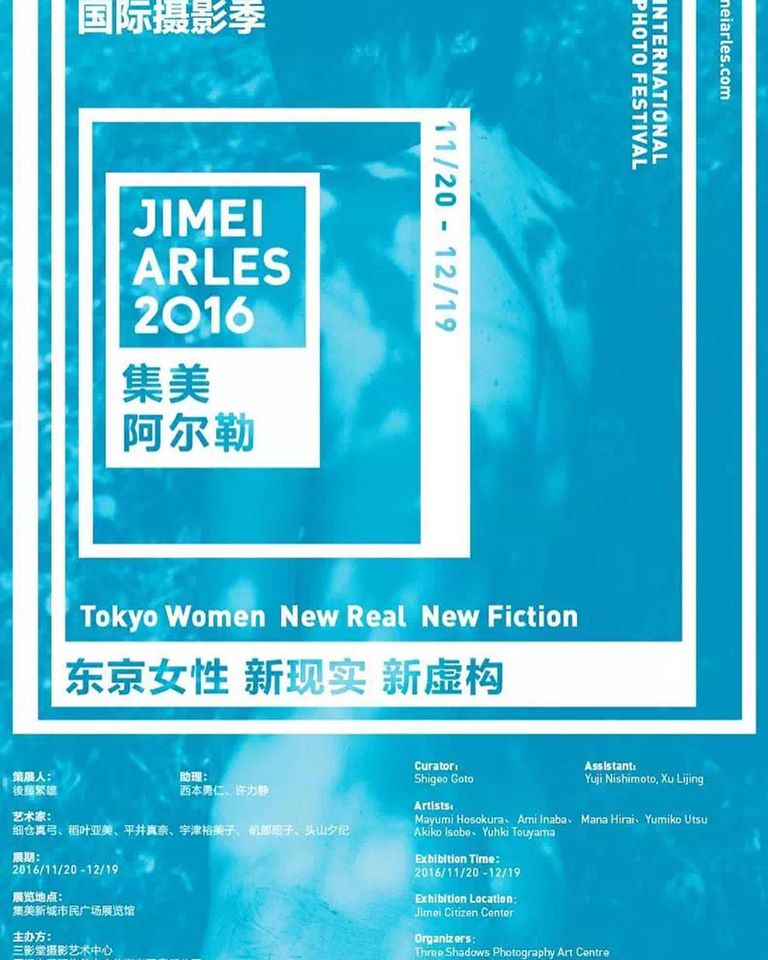 There is no other city as theatrical as Tokyo, filled with people who play their own certain roles. Even the moments separating life from death, people seem to treat these as a game. The city has changed. So also have the people's love, truth and moral conscious. Have we become numb from catastrophe or have we evolved into detached escapists?
Women especially have undergone a metamorphosis. They can see through the lies in reality and understand the realities in myth. Within the ever-changing cityscape, 'aging' begins when one fixes their role. The photographs 'age' as well. The six female photographers being curated are those who continuously transform themselves amidst the fluctuating cityscape.
These women do not tell their life story; these women have not 'aged.' They have stood on the stage called Tokyo and continuously and daringly acted as various characters, even when they face difficulties. These women are not striving to become cosplayers but they do "play" through their photography.
Mayumi Hosokura continues to take photos under the theme of youth and Eros. In recent times she has focused on shooting the 'real' and 'fiction' in the Kawasaki area, which lies on the outskirts of Tokyo. The real can turn into fiction instantly, just as the fictional can become realistic – this is what Hosokura chases. By putting together large-scale prints, she hopes to create 2016's 'New Real' for the exhibition. Hosokura will be at the center of the exhibition, and through their own approaches other female photographers will express the irresistible movement from the fiction to the real. Ami Inaba and Mana Hirai strive to create their 'new real' from mobile phones and games that provide fictions in reality. Yumiko Utsu, who is busy raising her child while taking photography, will create a new work with dolls as a motif. Akiko Isobe, an acclaimed fashion photographer, will show how an artificial poison transforms into an energy that creates urban reality. Yuhki Touyama will bring to surface the transition from time and space to the presence by gazing into the daily life.
How will the worlds of these six young photographers be perceived by the people of China? Commonalities and differences – from there, the dialogue begins.
*********************************
2016/11/20 – 2016/12/19
9:30 – 17:30
Jimei Citizen Center
http://jimeiarles.com/index.php?c=content&a=show&id=82
=